African immigrants bombarded by Egyptian Navy: War crime off the Mediterranean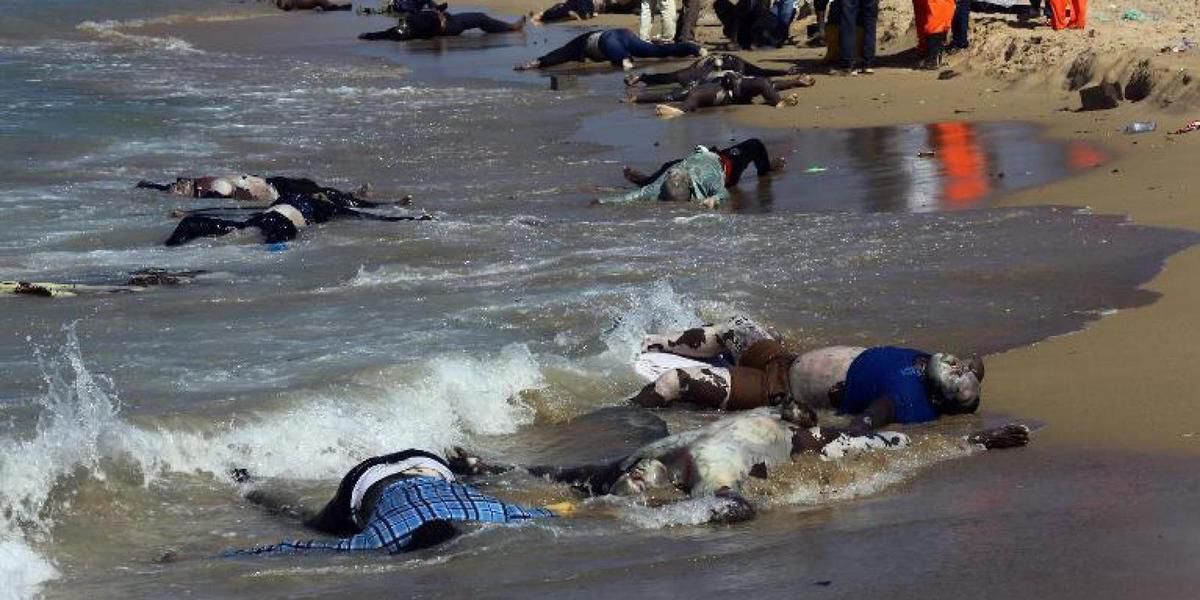 BY THE TIME WE PUT ONLINE, 600 AFRICANS TRYING TO WIN BACK THE EUROPEAN COASTS ARE IN DISTRESS IN THE OPEN MEDITERRANEAN SEA. MOREOVER, IN MID-AFTERNOON TODAY, ANOTHER IMMIGRANT BOAT CARRYING SOMALI AND ERITREAN WAS SIMPLY BOMBARDED BY WARSHIPS OF THE EGYPTIAN NAVY.
At the edge of the makeshift boat, these refugees, in large numbers, tried to leave the coast of Egypt  to join a side in a European country. The alarm was raised by an Egyptian NGO that takes care of refugees: AMERA.
Already, we deplore two dead including a woman. Throughout the afternoon, the NGOInternational mobilized to alert the navy of any country to bring assistance to theseAfrican.
Note that this is the first time the army of a country bombarded an open sea boat immigrants.