Protests sparked by the arrest of Konso leader Kala Gezahegn underlined growing tensions between Ethiopia's central government and many ethnic populations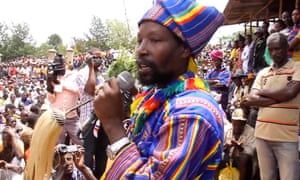 Nothing seemed amiss when an Ethiopian government vehicle arrived to collect the traditional leader of the Konso people for a meeting in March. But instead of being taken to discuss his community's requests for more autonomy, Kala Gezahegn was arrested.
Kala's detention marked a low point in fraught relations between the Konso in southern Ethiopia and the regional authorities in the state capital, Hawassa. Five years ago, the Konso lost their right to self-govern, and growing tensions since then mirror discontent in other parts of Ethiopia.
The 1995 constitution in Africa's second most populous country allows different ethnic groups to self-govern and protects their languages and culture under a system called ethnic federalism. The largest ethnicities – such as the approximately 35 million-strong Oromo – have their own regional states, while some smaller groups administer zones within regions, as the Konso effectively used to do.
Many of Ethiopia's ethnic identities, which number more than 80, were suppressed during the imperial and national-socialist eras that preceded the federal system.
What happened in Konso followed demonstrations and killings by security forces in Oromia, the most populous region. A rights group says 266 people have been killed since mid-November during protests over injustice and marginalisation.
Demonstrations were sparked by a government plan to integrate the development of Addis Ababa and surrounding areas of Oromia. After fierce opposition from the Oromo, that scheme was shelved in January, but protests have continued, fuelled by anger over alleged killings, beatings and arrests.
In Amhara, a large region north of Addis Ababa, there was violence late last year related to the Qemant group's almost decade-old claim for recognition as a group with constitutional rights. The fact that the Qemant rejected a territorial offer from the authorities, saying it was too small, may have provoked local Amhara people. In December, federal security forces were dispatched to contain escalating communal violence.
In Konso, after Kala and other leaders were locked up, thousands took to the streets to protest. During clashes with police on 13 March, three people were killed, and now the dispute seems entrenched.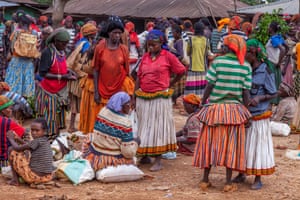 The crux of the issue is a 2011 decision to include the Konso – which is in the multi-ethnic Southern Nations, Nationalities and Peoples' Region (SNNPR) and has 250,000 people – in the newly created Segen zone, thereby removing their right to self-rule. That decision was taken without consultation and resulted in worsening public services and unresponsive courts, says Kambiro Aylate, a member of a committee chosen to represent the community's demands.
The budget for Konso's government was reduced by 15%, says Orkissa Orno, another committee member. "The Konso people used their rights to ask for a different administrative structure," he says.
In a recent interview, prime minister Hailemariam Desalegn blamed the unrest in Oromia on high youth unemployment and a "lack of good governance", a line echoed by officials in other regions.
Kifle Gebremariam, the deputy president of the SNNPR, said the Konso leaders were arrested on suspicion of maladministration and corruption, issues "completely different" from the political question.
Kifle added that discussions had been held with residents about the status of the administration. "The regional government, including the president, gave them the right response, but they are not peacefully accepting this."
Kala's supporters dispute that account, although there have been signs of compromise, with the traditional leader permitted to take part in recent negotiations.
Concerns over the federal system's ability to withstand such strains are not new. For example, southern groups such as the Wolayta were involved in violent clashes before they were granted their own zone in 2000.
In 2009, the International Crisis Group wrote in a report (pdf): "Ethnic federalism has not dampened conflict, but rather increased competition among groups that vie over land and natural resources, as well as administrative boundaries and government budgets."
Officials have argued for decades that the focus on minority rights has been integral to an unprecedented period of peace and development.
Assefa Fiseha, a federalism expert at Addis Ababa University, agrees the system has brought stability to a country threatened with fragmentation in the early 1990s after ethno-nationalist rebellions overthrew a military regime.
But a lack of democratisation and centralised economic decision-making works against local autonomy and exacerbates grievances, according to Assefa.
"The regional states, as agents of the regional people, have to be consulted on whatever development project the federal government wants to undertake," he says.
In fact, the government appears to have been moving in the opposite direction, as its legitimacy depends on economic growth and improving social services and infrastructure.
National projects – 175,000 hectares (430,000 acres) of state-owned sugar plantations in the ethnically rich south Omo area, for instance – are designed, implemented and owned by federal agencies.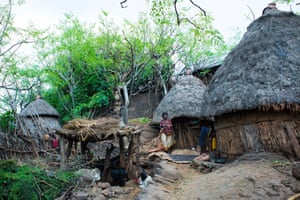 The now scrapped integrated Oromia-Addis Ababa plan is another example, as it was developed without scrutiny by "key stakeholders" in the Oromia government, Addis Ababa city and the federal parliament, Assefa says.
One reason for quick decisions in a devolved federation is that the political positions of Ethiopia's diverse communities are filtered through a rigid ruling coalition.
Along with allied parties, the Ethiopian Peoples' Revolutionary Democratic Front won every federal and regional legislative seat in May's elections, extending its control of all tiers of government.
The EPRDF has held power for 25 years, partly by building a popular base of millions of farmers and demanding strict obedience to party doctrine and policy, but some say this is now changing.
The wave of protests, so soon after the landslide election victory, shows that the "dominant party system is facing problems", Assefa says.
"Growing ethno-nationalism, centralised policymaking and the failure to provide space for political dissent combined together make a perfect storm for violence."